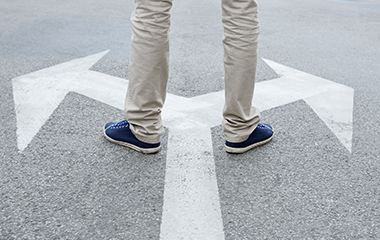 Residencies and Fellowships
Following successful completion of an accredited medical school curriculum, those interested in sleep medicine enter a residency in a specialty that can lead into a sleep medicine subspecialty. The majority of sleep medicine physicians specialize in internal medicine, psychiatry, pediatrics, or neurology; however, physicians specializing in family medicine, otolaryngology, and anesthesiology can also enter a sleep medicine fellowship.
Sleep medicine fellowships are one-year programs that provide thorough clinical training and research experience in the field of sleep medicine. During the program, fellows learn about the normal mechanisms of sleep physiology and the pathophysiology of sleep disorders. Fellows gain competency in the diagnosis and treatment of sleep disorders that help them develop skills for the interdisciplinary care of patients of all ages. Sleep medicine fellowships incorporate aspects of internal medicine, pediatrics, psychiatry, neurology, surgery, epidemiology and basic science.
Sleep Facts
age 30-70 have obstructive sleep apnea (OSA)
of OSA patients lived 15+ years past diagnosis
of adults complain of insomnia
are caused annually by drowsy driving
Sleep Medicine Board-Certification
Board-certified sleep medicine physicians perform a variety of roles in the medical community by collaborating with an array of medical professionals including physicians, nurses, physician assistants, sleep technologists, respiratory therapists and others. Physicians looking to earn board certification in sleep medicine can come from a variety of primary specialties. A subspecialty certification in sleep medicine is available from the following member's boards of the American Board of Medical Specialties:
A Day in the Life of Dr. Skiba
A typical day in my fellowship/practice
I am a neurologist by training. I started in the Navy which allowed me to see places I would not have visited otherwise, to meet interesting people, and to experience several different clinical and administrative environments. I then decided to come back to my home state of Michigan and settle into full time sleep medicine. One of the reasons I like my position is every day is little bit different! In general, I work about 8-9 hrs a day. I start at 8 am on most days, but I also have days I start early at 7 am or later at 11 am. Most of this time I spend seeing patients in clinic…
Frequently Asked Questions
Patient Care
For many board-certified sleep medicine physicians, direct patient care is their primary daily activity. Sleep physicians care for patients with a variety of sleep disorders in various settings, including hospitals, offices or at one of the 2,500 AASM-accredited sleep facilities across the country.
Education
Many sleep specialists teach medical students, residents and fellows. Often, board-certified sleep medicine physicians are involved in sleep medicine at a teaching hospital that is affiliated with a medical school. Many teaching hospitals and medical schools have a sleep facility of their own, allowing fellows the opportunity to gain hands-on experience.
Administration
A number of board-certified sleep medicine physicians are involved in the business of medicine. AASM-accredited sleep facilities are owned or managed by board-certified sleep medicine physicians. Due to the multidisciplinary approach of the field, sleep physicians are uniquely qualified to work within all levels of medical administration
Research
Sleep is an exciting and ever-changing field that fosters research in various sectors. Board-certified sleep medicine physicians can perform research as their primary activity in academic institutions and other settings such as industry, government, or private practice. Sleep research has a diverse scope that runs the gamut from basic science to patient-oriented research to population health.
Hybrid Opportunities
The variety of career opportunities within sleep medicine allows those in the field to customize their career goals to best fit their interests. Some may choose to provide patient care while participating in education and community outreach, while others may devote their time to research and public policy to contribute to sleep health on a broader scale. Training in sleep medicine provides a basis upon which one can pursue professional growth in a number of areas.
Sleep medicine physicians spend their time working in hospitals and sleep facilities. They also see patients in their offices. According to a 2012 survey conducted by the AASM, most of their work involves clinical consultations and interpretations of sleep studies.
Positive aspects of working as a board-certified sleep medicine physician include:
Diagnosing and treating a wide variety of disorders that have diverse symptoms and causes
Making a life-changing impact on patients who often have been suffering for years from a chronic disorder
Contributing to improved public safety by reducing the incidence of fatigue and excessive daytime sleepiness
Working with state-of-the-art diagnostic and therapeutic tools that offer innovative health care solutions
The practice of sleep medicine is closely aligned with the growth of mobile health technology and the spread of telemedicine. Signs of innovation include:
Wireless download of CPAP therapy data and online cognitive behavioral therapy for insomnia have been staples of the sleep field for years.
A multitude of mobile consumer apps and wearable devices that monitor sleep are giving sleep physicians a better understanding of patients' sleep disorders habits.
New therapeutic innovations, such as an implantable upper airway stimulation device and vibro-tactile positional therapy, are promoting precision medicine in the sleep field.