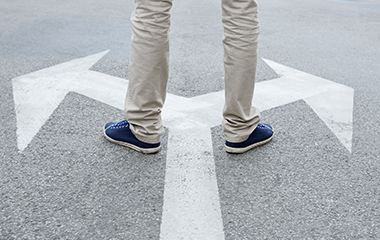 Residencies and Fellowships
Following successful completion of an accredited medical school curriculum, those interested in sleep medicine enter a residency in a specialty that can lead into a sleep medicine subspecialty. The majority of sleep medicine physicians specialize in internal medicine, psychiatry, pediatrics, or neurology; however, physicians specializing in family medicine, otolaryngology, and anesthesiology can also enter a sleep medicine fellowship.
Sleep medicine fellowships are one-year programs that provide thorough clinical training and research experience in the field of sleep medicine. During the program, fellows learn about the normal mechanisms of sleep physiology and the pathophysiology of sleep disorders. Fellows gain competency in the diagnosis and treatment of sleep disorders that help them develop skills for the interdisciplinary care of patients of all ages. Sleep medicine fellowships incorporate aspects of internal medicine, pediatrics, psychiatry, neurology, surgery, epidemiology and basic science.
Sleep Facts
age 30-70 have obstructive sleep apnea (OSA)
of OSA patients lived 15+ years past diagnosis
of adults complain of insomnia
are caused annually by drowsy driving
Sleep Medicine Board-Certification
Board-certified sleep medicine physicians perform a variety of roles in the medical community by collaborating with an array of medical professionals including physicians, nurses, physician assistants, sleep technologists, respiratory therapists and others. Physicians looking to earn board certification in sleep medicine can come from a variety of primary specialties. A subspecialty certification in sleep medicine is available from the following member's boards of the American Board of Medical Specialties:
A Day in the Life of Dr. Skiba
A typical day in my fellowship/practice
I am a neurologist by training. I started in the Navy which allowed me to see places I would not have visited otherwise, to meet interesting people, and to experience several different clinical and administrative environments. I then decided to come back to my home state of Michigan and settle into full time sleep medicine. One of the reasons I like my position is every day is little bit different! In general, I work about 8-9 hrs a day. I start at 8 am on most days, but I also have days I start early at 7 am or later at 11 am. Most of this time I spend seeing patients in clinic…
Frequently Asked Questions