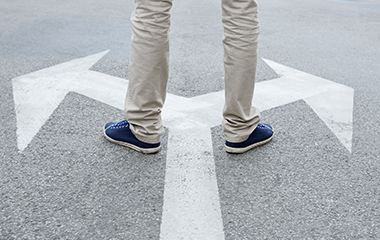 Discover the Roles in the Sleep Team
The field of sleep medicine involves people in several professional roles. Look below at the roles in sleep medicine.  
Sleep Physicians/Scientists: After the successful completion of an accredited medical school curriculum, those interested in sleep medicine may enter a specialty residency program. Then, after completion of a specialty (e.g., internal medicine, neurology, psychiatry, pediatrics, anesthesiology, or otolaryngology), a physician may enter a sleep medicine fellowship, a 1-year subspecialty experience. Sleep scientists hold a PhD and perform research in a variety of settings; they are scientific investigators who educate and perform research on sleep and circadian science. 
Sleep Technologists: Sleep technologists perform and monitor various sleep tests and application of therapeutic modalities including in-lab sleep studies and other sleep diagnostics. Sleep technologists work closely with patients and provide important patient care and education. 

Nurses, Respiratory Therapists, and Allied Health Professionals: Allied health professionals and providers such as respiratory therapists, nurses, and physician assistants play an important role in triaging, clinical case coordination and diagnostics, and device troubleshooting, and aid in their management. 
Dentists: Some dentists may include the treatment of sleep disorders, like obstructive sleep apnea, with oral appliances in their dental practice. Dentists may also manage patient use of oral appliances over time depending on the specialization of the dental practice.  
Quick Resources
From medical students to program faculty, see how you can start getting involved in sleep medicine education by selecting your appropriate status below.
Additional Educational Opportunities
Learn from mentors, make connections, and sharpen skills.

The premier world forum to present and discuss the latest developments in clinical sleep medicine and sleep and circadian science.

Available anytime, anywhere, these modules provide the opportunity to earn AMA PRA Category 1 Credit™.

Your one-stop-shop for textbooks, e-books, fact sheets, continuing sleep medicine education, practice exams, webinars, and more.

Sleep Medicine Trends Course

A concentrated, 2 and 1/2 day course, that occurs in February, that explores the latest strategies and tools in sleep medicine.

Sleep Medicine Essentials

A hybrid course, that occurs in September, with a balance of board review preparation and general sleep knowledge review to drive home the knowledge needed to provide the best sleep care.